Writing
Ray has written and published two books, and you can read about them here.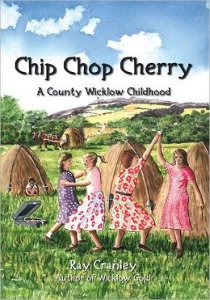 Chip Chop Cherry
A haunting and often hilarious warts and all account of growing up in a small rural community near the seaside town of Bray, County Wicklow in the days before television;
of sheep's brains for Sunday dinner and senna pods every Saturday to keep you 'regular';
of the curious goings-on in the winter of 1953/54 during a seven month stay at a Dublin hospital;
of the excitement among the young at the arrival of the sensational new music called Rock 'n' Roll, and the comically desperate measures taken to keep adolescent hormones in harness.
A wonderfully evocative trip into 1950s Ireland.
First published in 2003, paperback, 276 pages. Chip Chop Cherry is available from Amazon in both paperback and Kindle formats, and as an ebook from Kobo.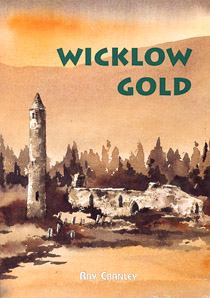 Wicklow Gold
A fabulous hoard of treasure is hidden in the Wicklow Mountains during a Viking raid on the monastic settlement of Glendalough. Only the two young monks who have concealed the precious objects know of their whereabouts, but when they are murdered by the raiders the secret goes with them to their graves. Seven hundred years pass before human eyes behold the treasure again. It is momentarily glimpsed by a doomed soldier fleeing from rebels at the battle of Glenmalure in 1580. In the aftermath of the 1798 rebellion it is discovered again by a rebel who has been pitchcapped and is living alone on the mountain to hide his horrific injuries from the rest of humanity. The discovery proves to be an ill-starred one for the rebel, leading to his final downfall, and the treasure is lost once more. Eventually modern technology in the shape of a metal detector brings it to light again.
Can its present-day finders avoid the curse?
A thrilling tale with all the right ingredients: adventure, greed, rebellion, priceless artefacts and even the outrageous suggestion that there was sex in Ireland long before the advent of television.
First published in 1999, paperback, 230 pages.
"I loved this book...The author is to be congratulated. This is a thoroughly enjoyable novel."
- Anna Cooke, Books Ireland