Music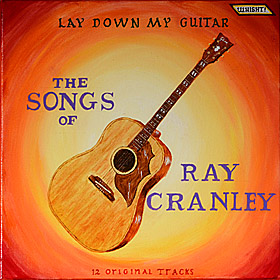 Ray was hugely influenced by the pioneers of Rock 'n' Roll such as Elvis Presley, The Everly Brothers and Buddy Holly. So much so that he bought a Guitar and taught himself a few chords. He got his first break in the entertainment industry when he joined McFadden's Roadshow in the early '60's. As well as playing bit parts in comedy and drama sketches, he got his chance to stand alone under the spotlight with his guitar. One night he experimented by dropping a current Rock 'n' Roll song into his playlist and received an unexpected raucous applause. Ray was hooked and has spent the next 40 odd years gigging around Leinster playing Rock 'n' Roll, Folk, Country and Irish songs as well as writing and performing some of his own compositions. In the mid 80's he recorded an album of his own material to critical acclaim. These songs have been recently remastered from the original tapes and are available on CD for the first time.
Ray is still performing locally and is available for bookings.
Listen to a selection of Ray's songs below.